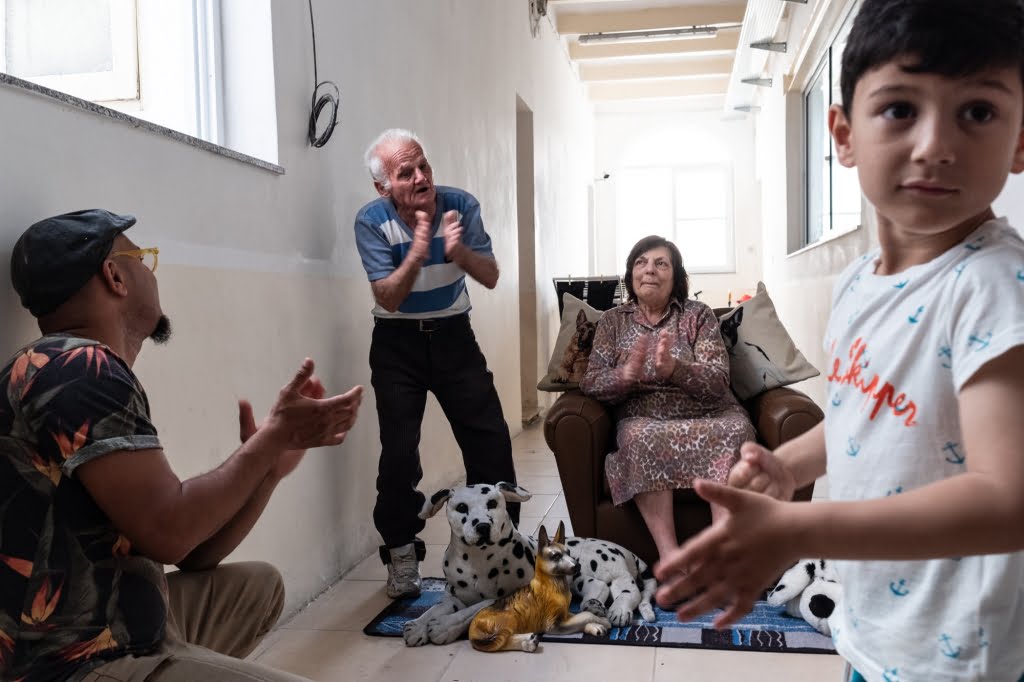 HO(ME)_project – courtesy Altofest, Malta 2018 – ph Valentina Quintano 3
A triple project HO(ME) is a three in one project:
> Interviews
Well share common questions around this theme and try to collect an archive of images and talking that then will create an installation. This format could follow the stage performance as well as being an event by itself.
> Workshops with communities
This let us achieve materials around the home concept: a primary ground for this project that then well convert in performative material. During this period our aim is to connect with local people and to cooperate with them offering a workshop and taking interviews. Moreover, we like to meet visual artists, among others, in order to share with them open questions around the home concept.
> Film/Installation
A multi-layered and multi disciplinary dance, theatre and music based performance that plunge the materials coming from the interviews in the socio-cultural context that host the project (apartment building, street, stage…). We integrate some of them in the visual, kinetic and written dramaturgy of the piece. Moreover, thanks to the videomaker Alessandro Penta and the photographer Valentina Quintano, the entire material become a video-installation and a documentary film that become part of the final performance but, at the same time, is an independent product able to collect and summarize the entire project.
a project by GISELDA RANIERI, ANNA SERLENGA, RABII BRAHIM
with RABII BRAHIM E GISELDA RANIERI
choreography GISELDA RANIERI
video ALESSANDRO PENTA
direction ANNA SERLENGA
production ALDES, CORPS CITOYEN
with the support of MIBAC / Direzione Generale Spettacolo dal vivo, REGIONE TOSCANA / Sistema Regionale dello Spettacolo
HO(ME)_project its a dance-theatre and music based project in dialogue with local communities. Focus of HO(ME) is the concept of casa (home) not only in a physical, but also and mostly in a symbolic, iconic and intimate meaning. Referring to the casas concept, because of its complexity, we prefer to speak of LOCUS that means a PLACE not only physical but also conceptual, literary or imaginary. In our nowadays characterised of a both imposed and felt fluidity (geographically, working, existential) is it possible to build up and nourish a space, maybe only personal, intimate, if not only physical that we can call home? Moreover a only partially list of potential questions: What home is? What it means to build one of it? How is it possible to do it? From where to start? Is it an absolute value or is unless only partial because cultural related? How does it change depending on geographical and generational target? Which is the difference between the term home and house? And, mostly, what does to feel at home mean? A concept to research with attention and care and that we believe fundamental in an etymological meaning that is to put the fundament of something, in this case, to put the basis from which to start to build up a feeling of belonging and identity.